Lately, I've been thinking about consolidating my make up kit so I have everything I want but less to carry around... But, let me tell you, it's
HARD
. I haven't had any luck finding cute empty magnetic palettes to purchase. I
COULD
try my hand at making my own palettes out of old DVD cases, but D.I.Y crafts ain't my cup of tea (Who's not good with a glue gun?
THIS GIRL
).
But then this morning I found these!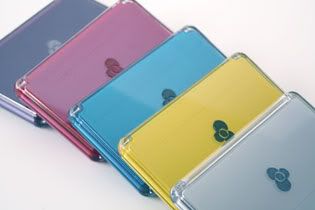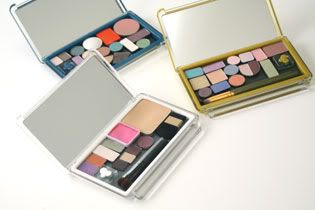 The UNII Palette
retails for $29 (free shipping too!), and comes in Pomegranate, Twilight, Lemongrass, Eggplant and Snow. Featuring a Magnetized Palette (so makeup stays put), Adhesive magnetic sheet with writable labels (so you can label each product), and has a large full sized mirror. Because it's magnetized, you can switch out makeup in the palette whenever you want, and can even create day to nighttime palettes within a few seconds. The palette is about the size of 2 MAC quads (which only hold 8 eyeshadows, where as the UNII palette holds 14).
Simply Depot your makeup and pop it into the palette! (To learn how to depot, watch
THIS video
)
Personally, I love them. They're cute, they store a lot of stuff, and would work great consolidating my kit. I can't wait to order some (in eggplant!)
BUY HERE!